Company News
November 2022: What's new with Decisions
It's almost the end of the year—but that doesn't mean we're slowing down at Decisions! Here are the latest meeting features we've rolled out.
---
The year may be ending soon, but we aren't slowing down when it comes to bringing you new features to make meetings the most productive part of your day.
Check out our updates for the month of November below!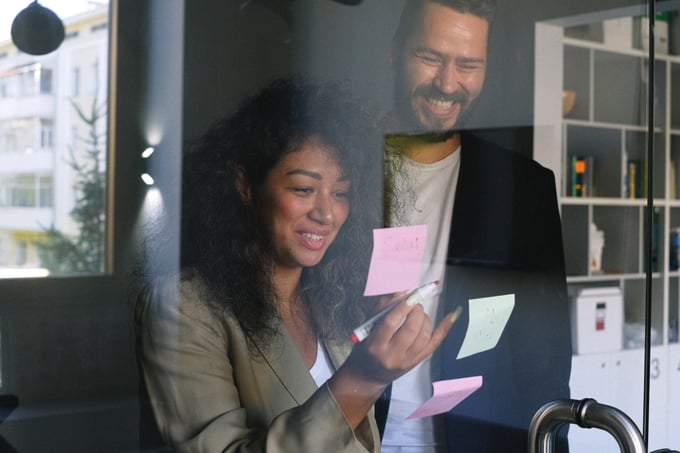 Delegate Access & Shared Calendars/Mailboxes


Sharing is caring! This month we're excited to share our latest update: Delegate Access and shared calendars/mailboxes.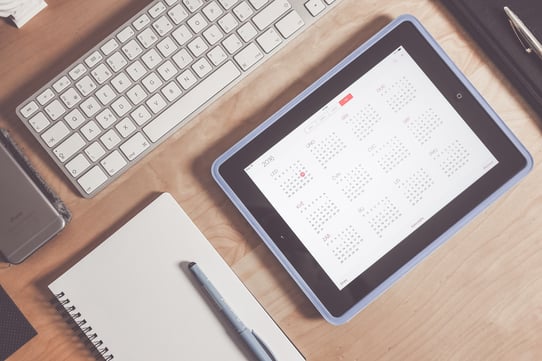 Are you an exec admin who has access to your boss's calendar to schedule or edit meetings? Or, vice versa, are you an exec who would like your assistant to have access to your calendar and meetings? Delegate Access is for you!

With delegate access, users have the ability to create and edit meetings on another person's calendar OR on a calendar that's shared between multiple people (shared calendars/mailboxes). Additionally, users can now create, publish and edit meeting invitations directly from Outlook and Teams for all the calendars to which they have access.

When a user or the IT administrator creates a shared calendar or mailbox, multiple users can be granted access to either a calendar tied to a team or to a committee/series. By giving permission to multiple people, the management of meetings and agendas becomes more collaborative.

DELEGATE ACCESS: IN SUMMARY 🥁
You can see, create, build agendas for and edit all meetings in all the calendars you have access to from Outlook, and if you are invited to the meeting, you can do the same from Teams




Your organization needs to have approved or re-approved the Decisions Enterprise App after June 2022
For more information on Delegate Access/Shared Calendars & Mailboxes, check out our support page here.
Decisions mobile Teams app
Using Decisions on your mobile device just got easier!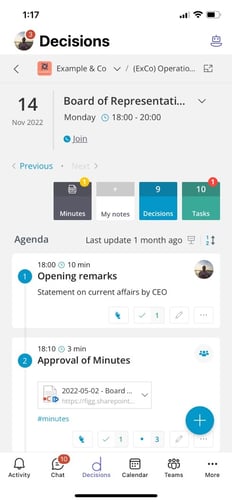 If you are using Teams on your mobile device, be sure to download the Decisions app for a better meeting experience. You can manage your full meeting lifecycle, while you're on the go!
💡Pro tip: To pin the app to the top of your home screen, go to More > Reorder > Move Decisions app up in the top section


Meeting Planner
Didn't have time to cover everything in your agenda? No worries, Decisions makes it easy to shift items across agendas, or now, to a backlog.

Create a backlog of agenda items that to address at a different meeting, or even next quarter with Decisions Meeting Planner!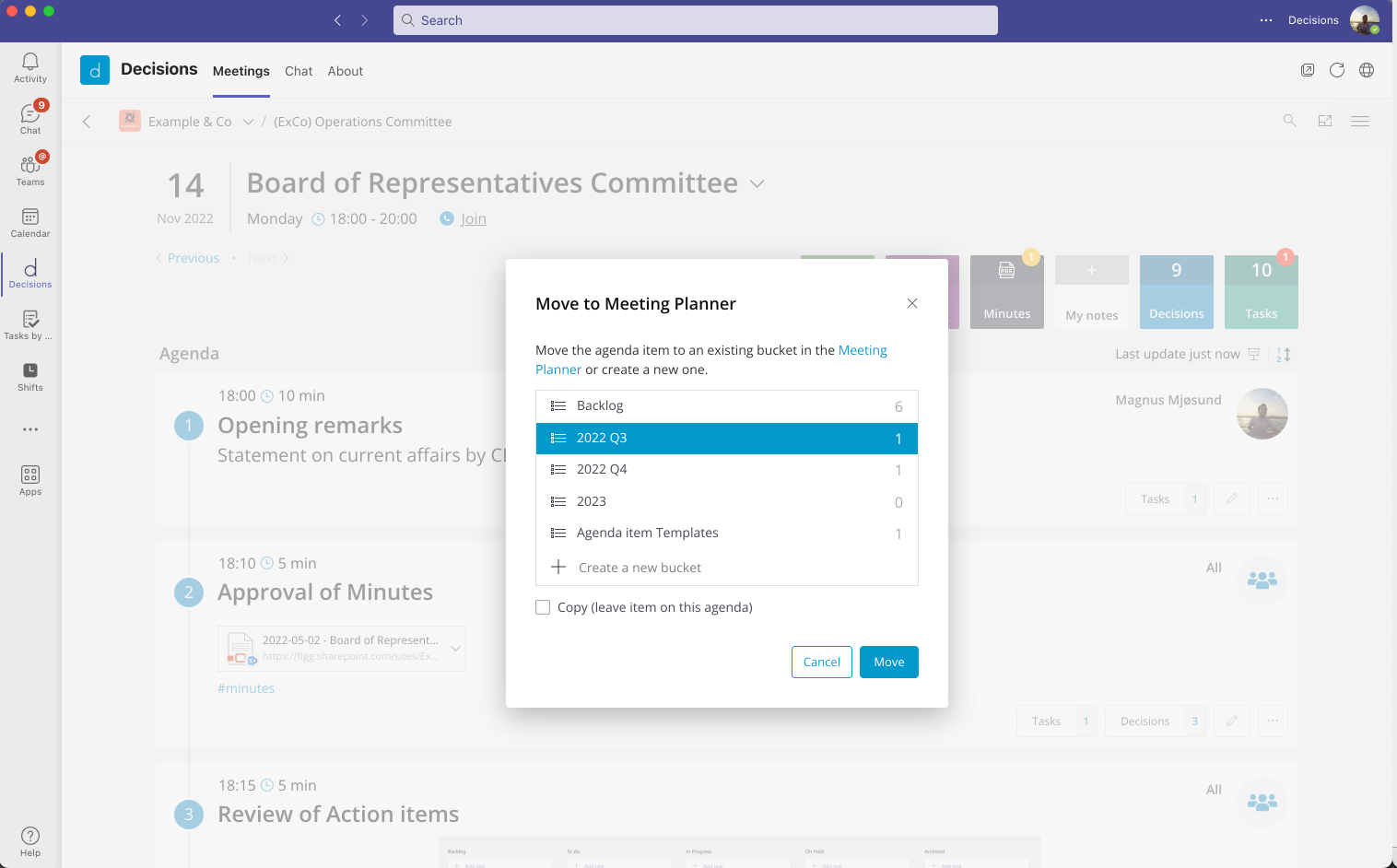 You can also create store agenda item templates to use across various agendas. Manage the agenda items and buckets centrally from Planner. All of this in the quest for the most seamless meeting experience ever.
In-meeting Voting Enhancement
More privacy please!

Now, when holding a vote in a Decisions meeting, you can choose to hide vote results until all votes are in.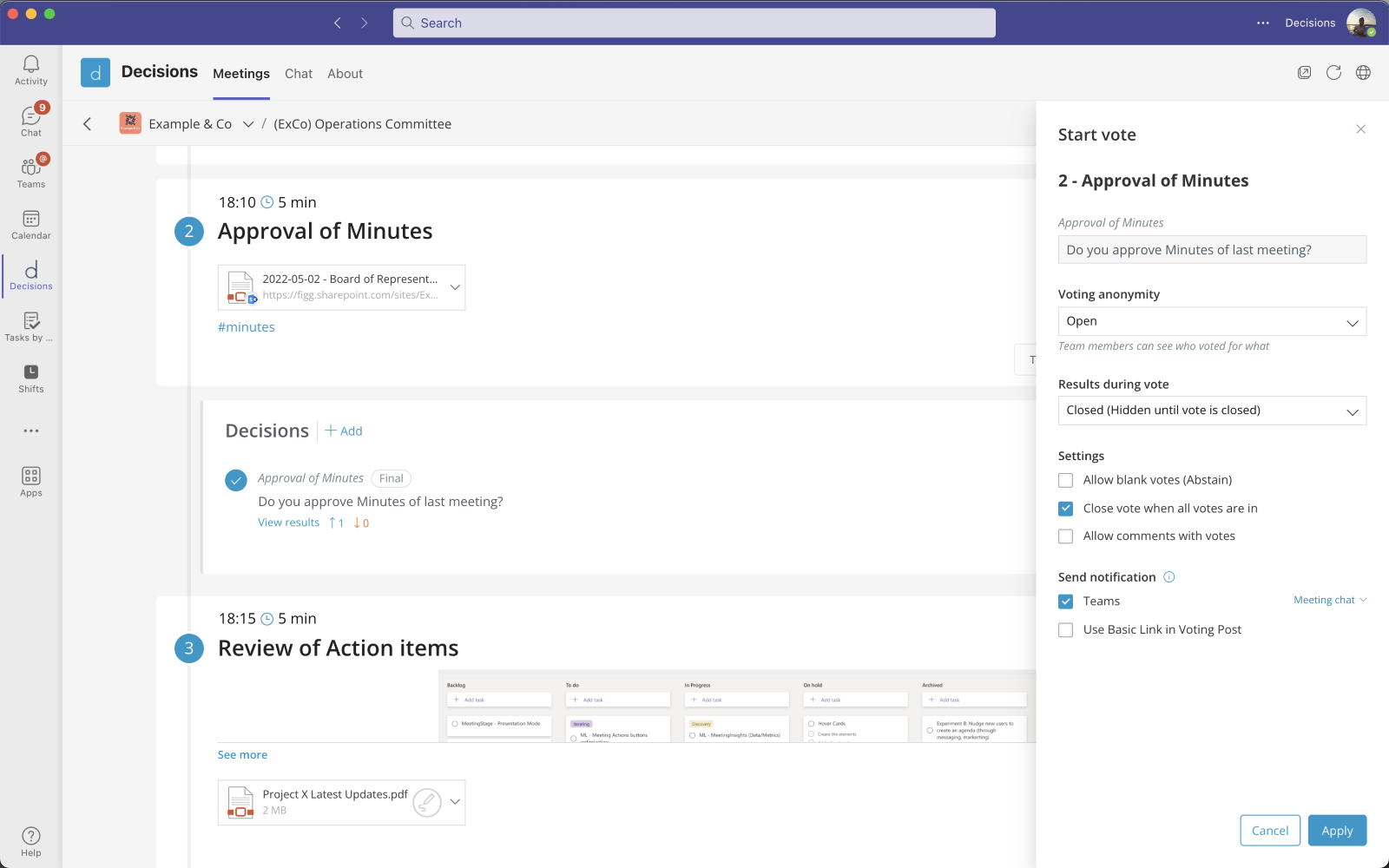 To make voting easier, we've enabled all Meeting Admins (Organizers, Owners in Team/Group, and Co-authors) to start the vote, with the added capability of hiding results until the vote has concluded.
Upcoming Webinars
Per usual, at Decisions, we offer educational webinars on an ongoing basis for users and those curious about improving their meeting culture. We have some exciting live sessions with Decisions product experts open for registration now. Visit our Decisions Resources Page to see our upcoming events and register today!
Want to read more?



We can't fit all of our updates into one post, but luckily we have some great pages you can check out to see what we've been up to lately! See our product updates from August, September and October.

Haven't downloaded Decisions yet? Click below and get started today!