Company News
What's new with Decisions (October 2022)
At Decisions, we've been hard at work brewing a batch of new features — many commonly requested and now available!
---
It's been a wild few months here at Decisions, with our product teams churning our great new features to make your next meeting — and every meeting — more productive. We've been listening to your feedback and are excited to show off a slew of updates we've heard you wanted!
Check out our fresh updates, additions and accolades below.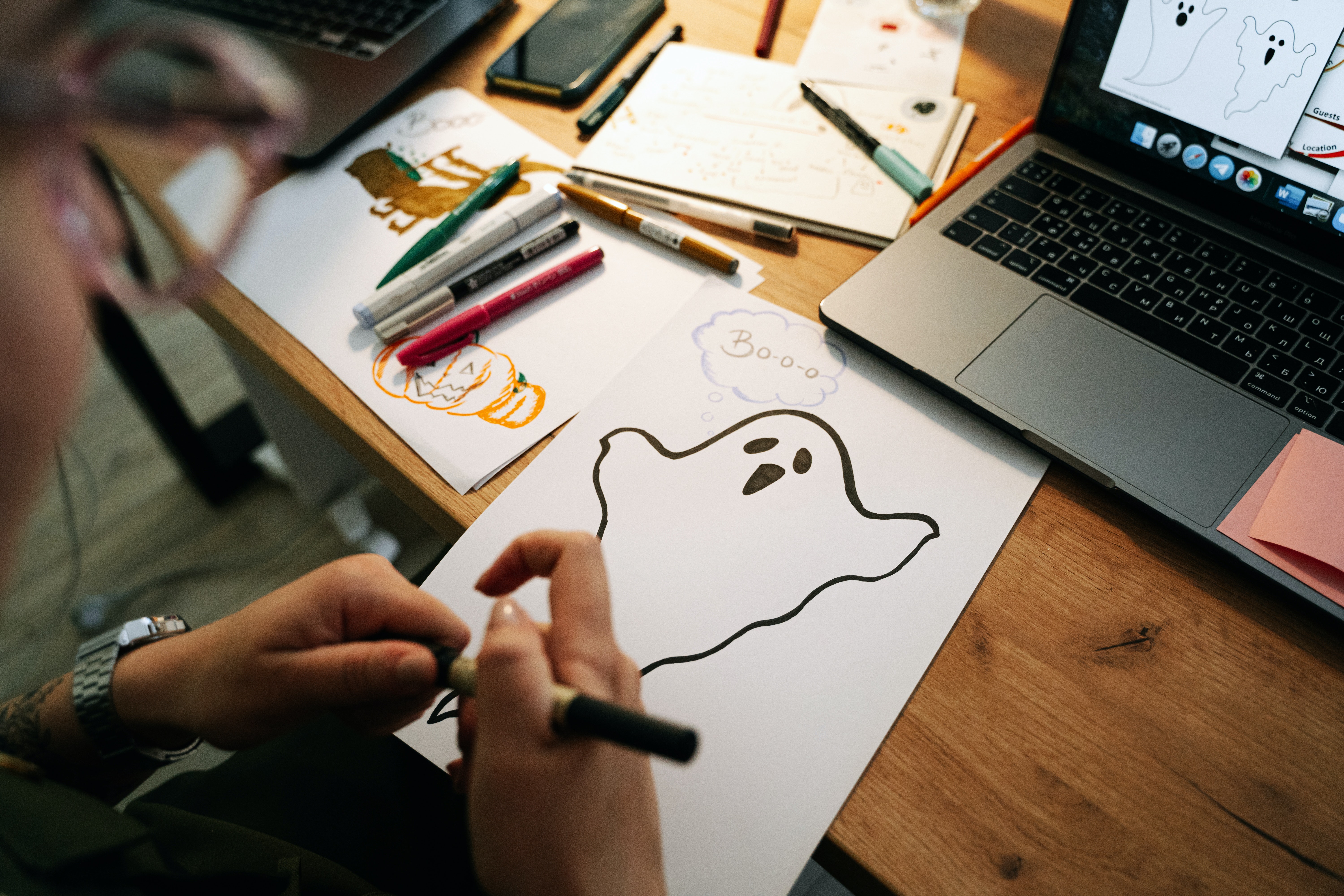 Standing agendas
Take a stand for great meeting culture at your organization with Decisions standing agendas!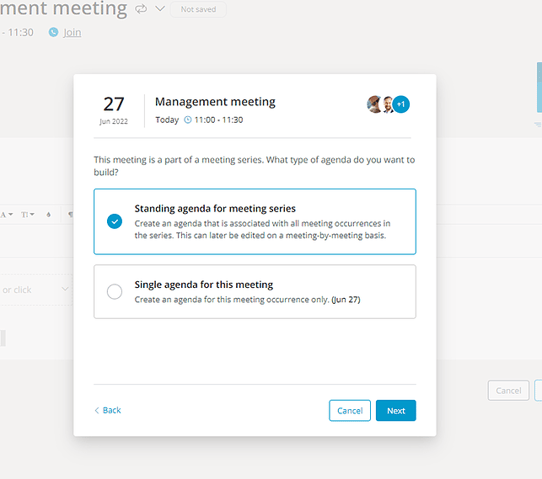 How many meetings do you have on a weekly basis? Monthly? Even daily? From stand-ups to quarterly reviews and everything in between, it's tedious to create an agenda from scratch each time a repeated meeting happens. That's why we've created standing agendas for recurring meetings.

Now, when you create a meeting series, you only need to create one agenda for all the meetings in the series. You can then edit each agenda per specific meeting as needed.
With a standing agenda, meeting organizers are able to plan meetings out for the next quarter or even year and attendees will know what to expect far in advance from a meeting series.

For more information and a step-by-step guide on how to create a standing agenda, check out our support page here: Create Standing Agendas for Meeting Series (Recurring Meetings) (meetingdecisions.com)
Request Meeting Topics
We recently rolled out the ability to collaborate on meeting agendas with just a click with the implementation of our meeting action buttons. Our newest addition? The ability to request topics from meeting attendees.




A successful meeting takes more than preparation and dedication from the meeting organizer. With the "Request topics" button, the meeting organizer can instantly get the meeting attendees involved in the prep of the meeting. The more involved everyone is at the outset of the meeting, the more successful the meeting.
You can now manage and protect the Meetings by Decisions app with Microsoft Intune in any deployment scenario. Meetings by Decisions is integrated with the Intune SDK for MAM/BYOD management.

Microsoft Intune is a cloud-based solution companies can use to enable employees to use personal devices — including mobile devices and personal computers — while also using company data and applications. Intune allows organizations to enforce company policies on personal devices and maintain security.

Decisions in French
At Decisions, we are grateful for every customer and partner, and are committed to continuing to make a solution as native as possible to the way you work. That's why we're so excited to now offer Decisions completely in French to our French-speaking clients across the world.
Now you can experience our entire suite of meeting productivity tools — from building your agenda to finalizing your meeting minutes — completely in French.

Just ensure your Outlook language is set to français, and voilà your Decisions apps are in French.

Some users may encounter challenges to completely see or implement languages settings, based on your organization's IT policies. As always, reach out to support@meetingdecisions.com if we can assist in any way.
Link any file, from SharePoint or OneDrive



Decisions now supports browsing SharePoint or your OneDrive from within Teams, no longer requiring you to open the agenda on the web to easily access your files. All you need to do is add a link from Sharepoint/OneDrive in Teams.
You can also store agendas in your OneDrive. This is perfect for meetings without a clear team or group such as ad hoc meetings or one-on-ones.
Other odds and ends



We can't fit all of our updates into one email, but luckily we have some great pages you can check out to see what we've been up to in August and September.

Haven't downloaded Decisions yet? Click below and get started today!