Customer Stories
Decisions Helps Cancer Charity Streamline its Meetings
Decisions loves to help our clients operate their meetings as efficiently as possible. Especially does what Wellspring Edmonton does.
---
At Decisions, we love to help our clients operate their meetings as efficiently, creatively and collaboratively as possible — especially when a client offers such vital services as Wellspring Edmonton does.
Wellspring Edmonton is a charity that provides non-medical emotional and physical support to people impacted by a cancer diagnosis — whether that person is the cancer patient themselves, their family members, their friends, or their caregivers. Wellspring works complementary to the health care system, and all Wellspring programs are free to participants, funded by its generous donors.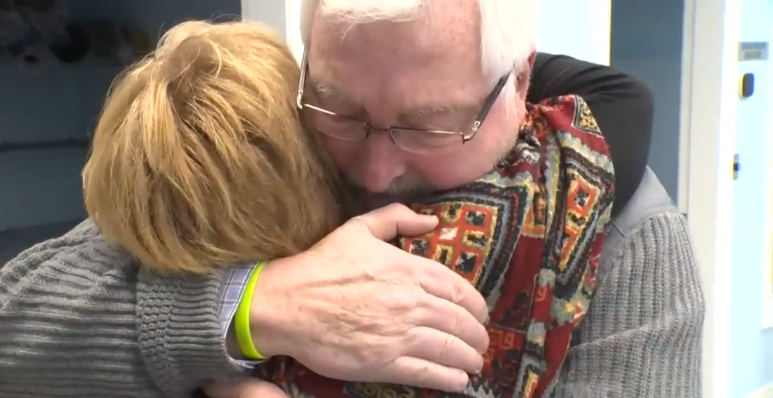 The Client:





Wellspring Edmonton is centrally located in Alberta and boasts a 12,000 square foot facility with a residential feel. The COVID-19 pandemic did not slow the demand for its services, and in 2020, Wellspring Edmonton pivoted its operation to deliver its programs virtually. The organization saw its service area vastly increase beyond urban Edmonton to include all Northern Alberta. The impact of the pandemic also compelled its volunteer board and staff to meet remotely.





Todd Herron joined the Wellspring Edmonton organization as its Executive Director in June of 2021. He observed that Wellspring Edmonton was moving from an "early stage" organization to a "growth organization." There are a lot of balls to juggle in

successful growth organizations — they need collaboration tools,

scalable processes, tight accountability mechanisms, and organization-wide transparency. A key starting point for Wellspring Edmonton was driving more effective meetings, which led Herron to Decisions.



The Problem:

Manually assembling and distributing meeting

materials



Like many charities, Wellspring Edmonton operates with a lean staff. Herron
found a large amount of his time was consumed by manually assembling and distributing materials for board and committee meetings. Following through on action items after meetings wasn't where it needed to be, and the process of sending meeting folders and documents via a ZIP file attached to an email wasn't satisfactory. Additionally, Wellspring's security mechanisms weren't adequately managing confidential meeting information.
---
There was inconsistency in how meetings were managed and how minutes were
managed. There were some gaps in corporate memory, so to speak, and a lack of follow-through on decisions and action items.
---
Hiring someone to manage the administrative aspect of meetings was not financially feasible so Herron searched online for a meeting management solution — which led him to Decisions.
The Solution: Incorporating Decisions into Wellspring's meeting administrative processes
Wellspring Edmonton was already using Microsoft 365, especially its collaboration tools such as Microsoft Teams and Microsoft Planner. Decisions is designed to expand and enhance the capabilities of the Microsoft suite, so it was a perfect fit for the organization's needs. Using Decisions, Herron was able to create a calendar for Wellspring Edmonton's board and committee meetings for the entire year and incorporate Decisions functionalities into its meeting administrative processes.
---
Decisions is very convenient because it creates all of the folders – which I was doing manually – for each sort of major agenda item.

---
He also described how Decisions Meeting Book PDF function — which allows users to collate all meeting materials into an easy-to-download PDF "book" that attendees can reference during the meeting — was a huge help to his board meetings, specifically.
---
I have one board director who still loves everything in PDF formats, so now I just push the meeting book button and it's just automatically generated, and I give it to his EA, if he wants it printed off.


---
By automatically creating meeting folders in SharePoint for him, Decisions centralized Wellspring Edmonton's board meeting minutes and Herron's meeting notes so whenever he needs to reference past meetings, he knows exactly where to look. To prep for upcoming board meetings, he is able to use Decisions agenda templates to save and recreate agendas for future meetings, tweaking them for each meeting's need. This saves him lots of time in meeting prep. Also, he can upload attachments directly to agenda items, instead of sending them out separately.
---
That's one of the things I absolutely love about Decisions. I can just put the attachments right with each agenda item.


---
And for Herron, who was already using the Microsoft Planner feature, Decisions is a great way to simplify creating action items assigned in meetings. When an action item is agreed to, Decisions creates a Planner task and allows it to be assigned to an individual. This allows easy follow-up with the task owner later. This keeps all the tasks for, say, Board meetings in one secure Planner. When the next meeting is approaching, it is easy to see which tasks are outstanding for ALL past Board meetings.

Now Planner task items from meetings appear alongside all other Planner projects. The Planner Hub now acts as a kind of "task dashboard" for meetings and projects.

The main thing Herron kept going back to, though, was how much time Decisions saves him.
---
It's probably saving me three days a month, maybe four.


---
The value of Decisions to Wellspring Edmonton is clear. It has improved communications, improved organizational traction, and it has freed up Herron's time to focus on growing the organization to meet the cancer support needs of Alberta.

Where to Find Wellspring Edmonton

The value of Decisions to Wellspring Edmonton is clear. It has improved communications, improved organizational traction, and it has freed up Herron's time to focus on growing the organization to meet the cancer support needs of Alberta.

When Herron talks about Wellspring Edmonton, you can feel the passion he has for the organization and its programs – especially when talking about how the organization helps individual patients.

"We're seeing a lot of people going into remission that we think is bigger than what you'd find just in the average population. I think building community and supporting people is important."
For more information on Wellspring Edmonton's programs, visit their site at Wellspring Edmonton, or follow them on Instagram.
---
Haven't tried Decisions yet? Click here to start your FREE trial today!
You'll be on your way to better meetings in no time!