This week Decisions was featured in two notable Norwegian publications. The first, Finansavisen, is a business newspaper covering financial news.

Møteverktøy verdt 40 millioner
(Meeting solution worth 40 million NOK)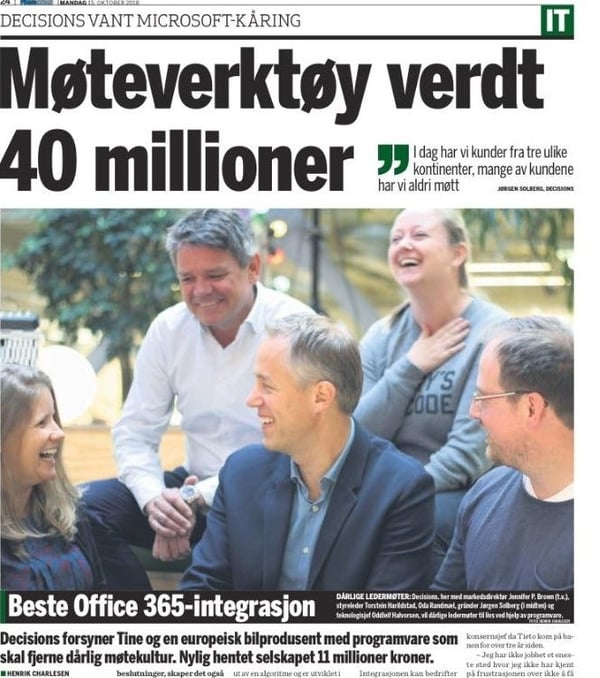 The second article appeared in Shifter, an independent online newspaper that covers news in the tech industry.

Decisions vant høythengende Microsoft-pris: "En global mulighet"
Decisions won prestigious Microsoft-award: "A global opportunity"
"The Office App Awards recognize Microsoft partners that offer customers a unique value proposition and integrate across the Microsoft Office 365 suite of solutions," says Ben Summers, senior product marketing manager, Microsoft Office 365 Ecosystem Team, who is based in Redmond, Wash.
Continue Reading: (article in Norwegian): https://shifter.no/decisions-vant-hoythengende-microsoft-pris-en-global-mulighet/
Are you ready to have more effective meetings? Get Decisions today.