TOOLS AND SOLUTIONS
Meeting management tools that improve productivity and collaboration
Decisions gives you the power to spark efficiency and engagement among your team.
Structured Agendas
With Decisions' agenda builder, you can provide direction, support and context to your meeting by crafting a detailed agenda from scratch or re-using a template from a previous meeting.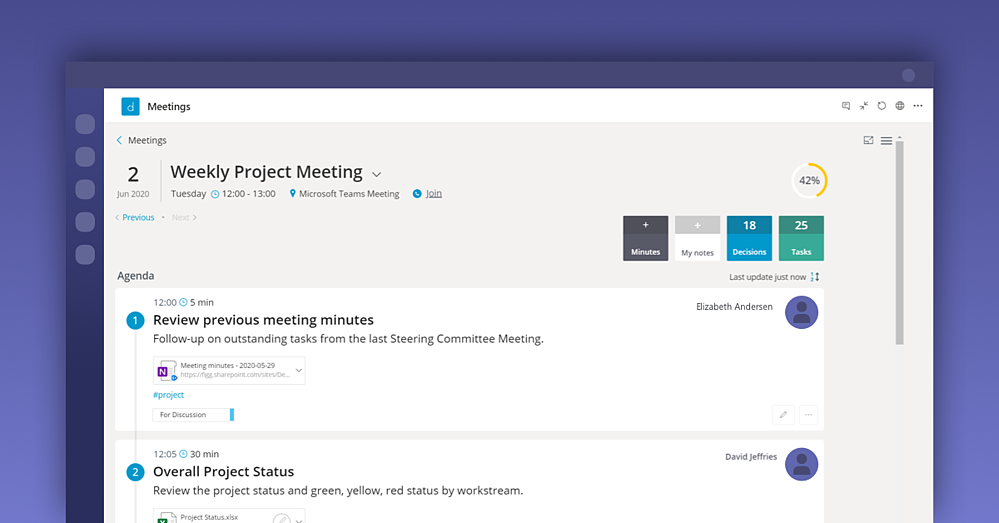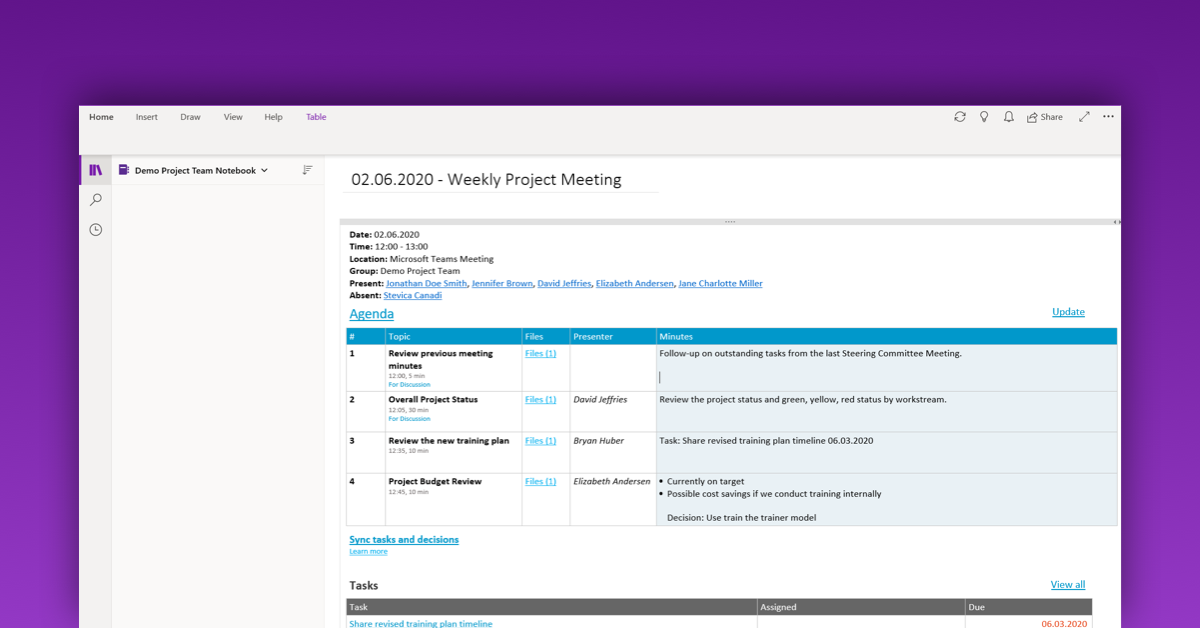 Professional Meeting Minutes
Organize, personalize and send your meeting minutes out in seconds with Decisions.
Meeting Feedback Score
Decisions Meeting Feedback Score is a meeting evaluation tool that allows you to rate the effectiveness of the meetings you attend - right in the meeting chat. Or, if you're the meeting leader, you can gain valuable insight into how others feel about the meetings you are running.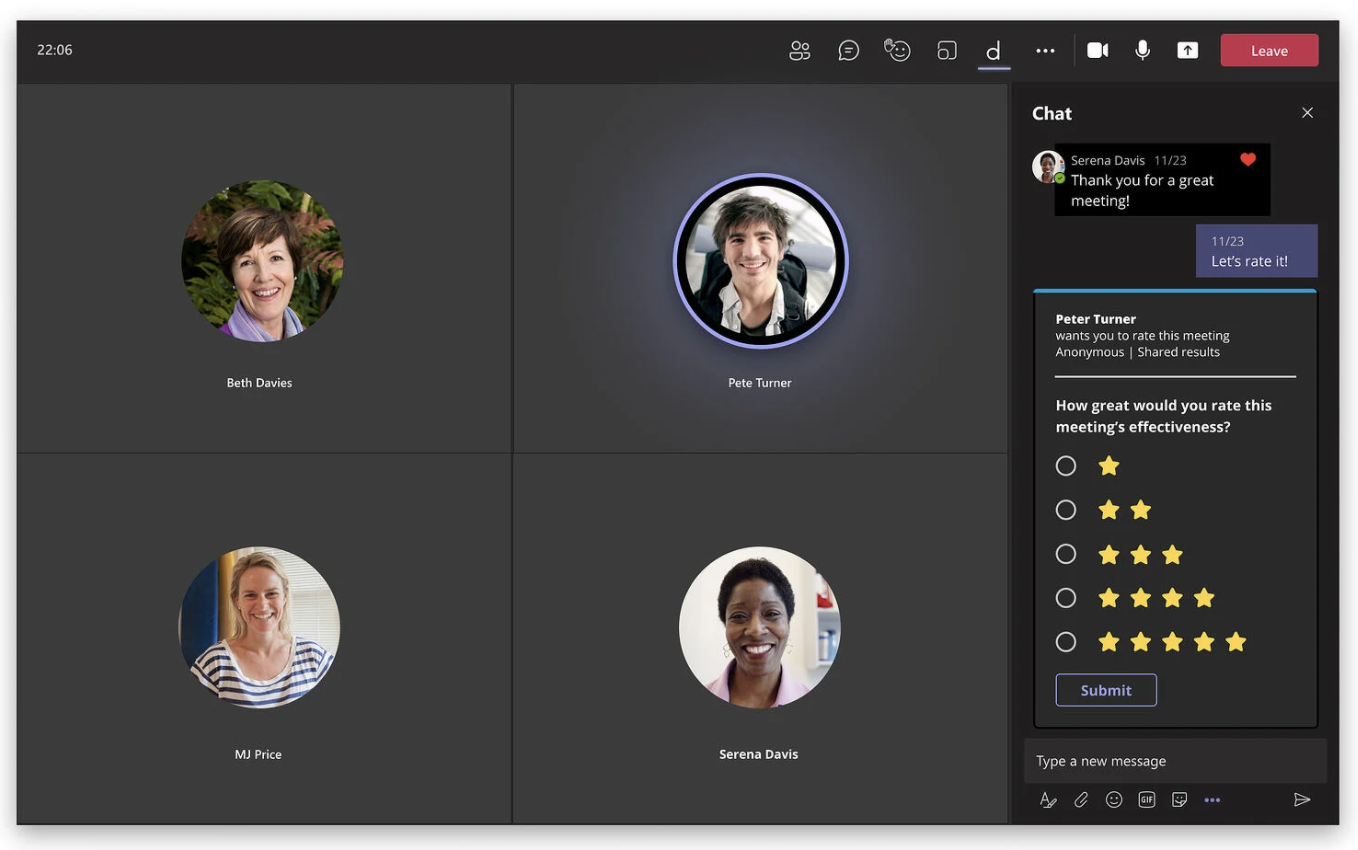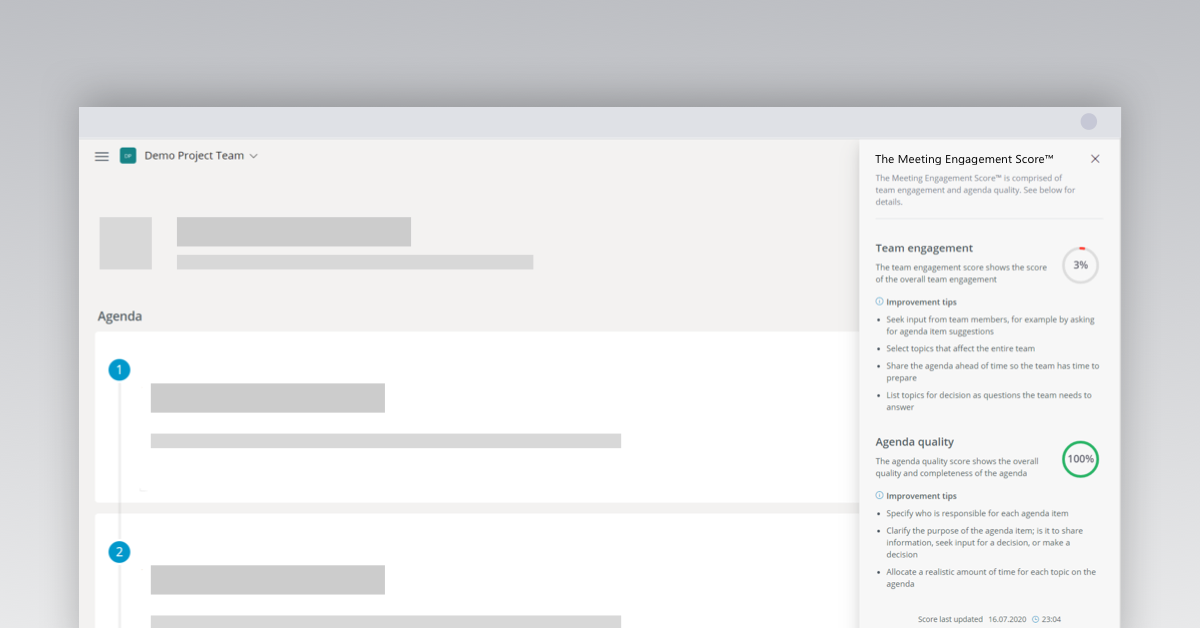 Meeting Engagement Score™
Measure and improve how well you and your team prepare for meetings using Decisions Meeting Engagement Score™ - based in behavioral science.
Automated Follow Up
Using smart-text recognition, Decisions automatically identifies tasks and decisions from the meeting minutes, eliminating the need to manually enter them into your task management system.
The team can then easily access pending tasks, and the task owner receives an alert that tasks are due. Each task and decision record includes a link to the related agenda and meeting minutes, providing participants with the context they need to complete action items.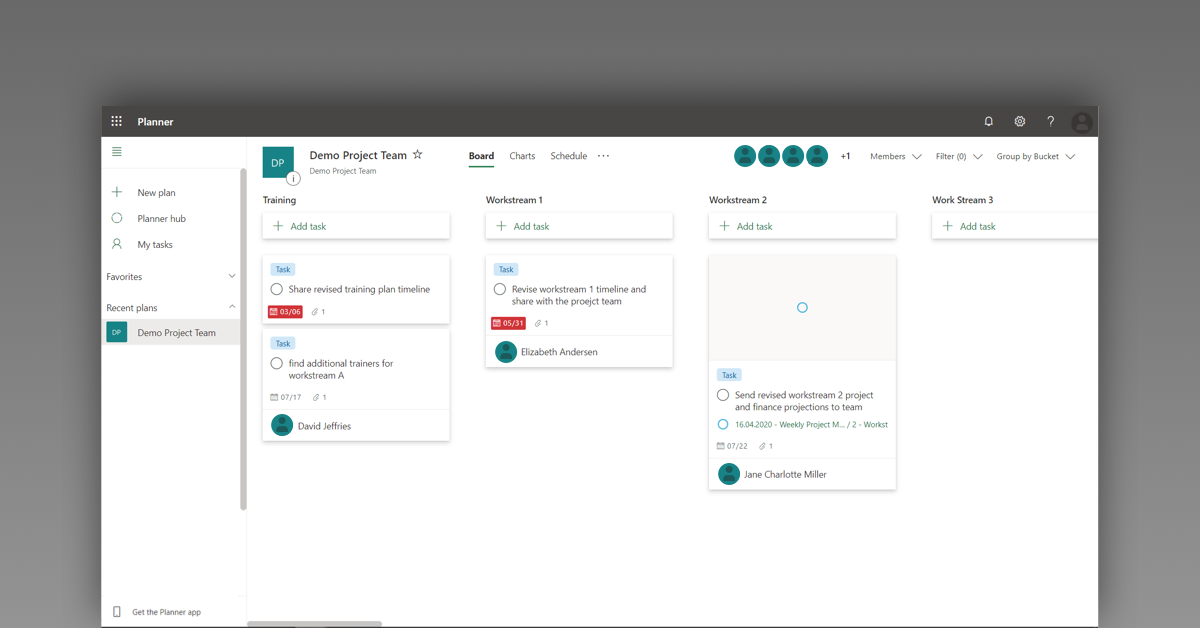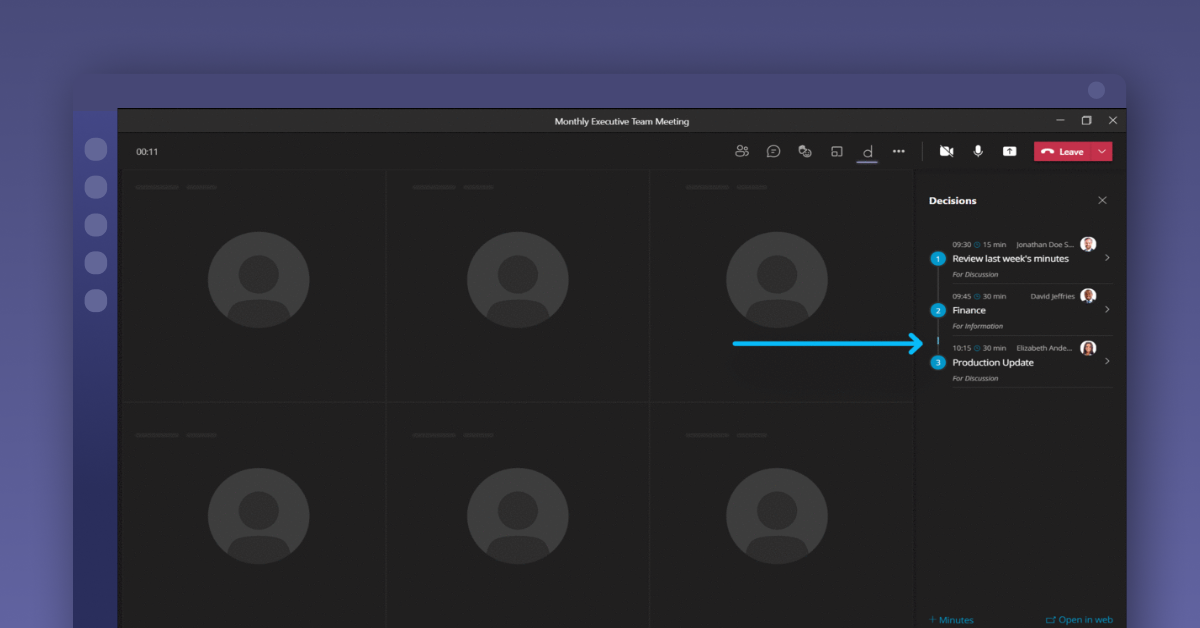 Smart Time Tracker
Unlike the built-in Microsoft Teams notification that pops up when there are five minutes left in the meeting overall, Decisions' time tracker works at the topic level. It follows the length of the agenda and turns red when there is one minute left for a topic.
Users can also hover their mouse over the tracker to see exactly how much time remains, down to the second.
Secure Voting
Government agencies, boards of directors and similar governing bodies are now running formal, virtual meetings inside Microsoft Teams. The nature of their meetings requires a secure and organized way to issue votes on important topics.
With Vote Now from Decisions, these organizations can run official voting directly from Microsoft Teams through a secure and orderly process.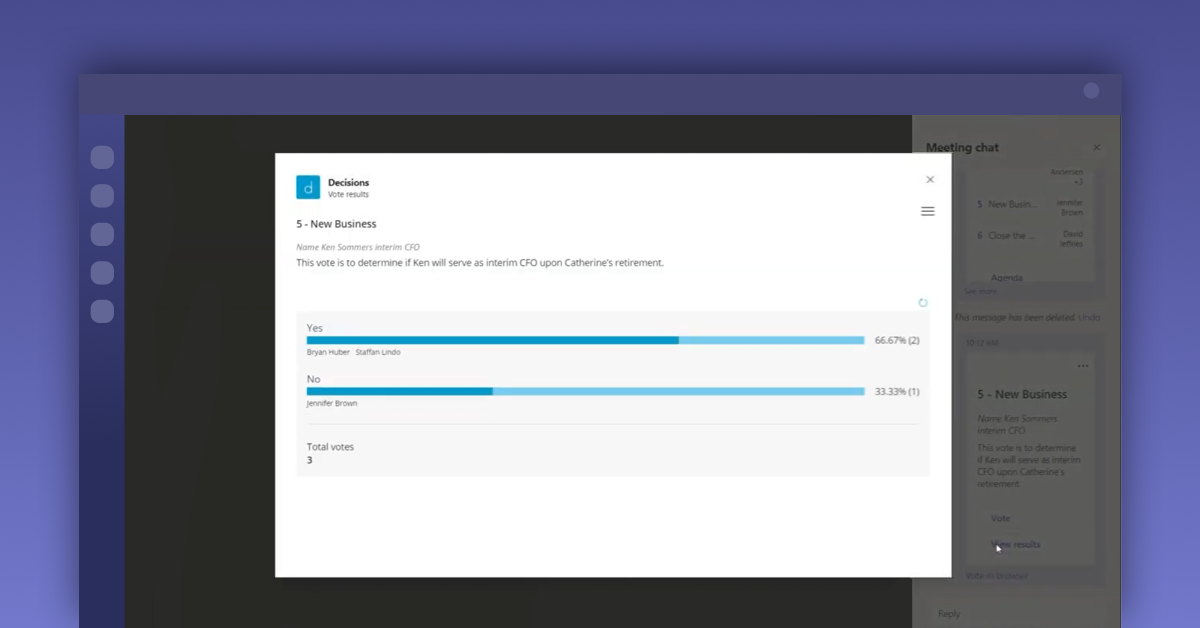 Start your free trial of Decisions
Get 14 days to explore all our meeting management tools, including our agenda builder, collaboration tools, one-click meeting minutes and meeting book, Meeting Engagement Score™️ and more!