With Decisions first product update of the new year, we've added several new features to help you have more successful meetings in 2020.

These updates include improved mobile capabilities: You can now manage meetings from your tablet or phone, from creating the agenda to sharing meeting minutes.

Add Decisions to any meeting
Starting today, you can browse all the meetings on your calendar from the Decisions dashboard. Once you select the meeting you want, it will open into the Decisions agenda and you can begin adding topics.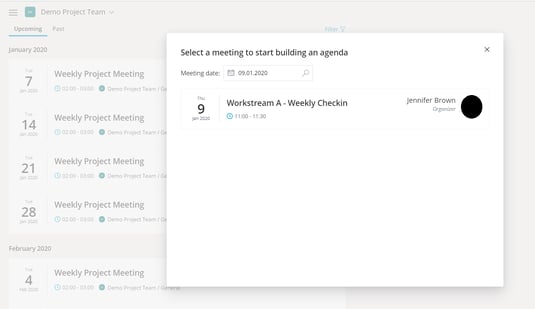 See all meetings
The Decisions dashboard now has a default view that includes all meetings, not just those with agendas. An agenda is the foundation of a good meeting and this update makes it easier than ever to see what meetings still need an agenda, so participants can prepare for good discussions.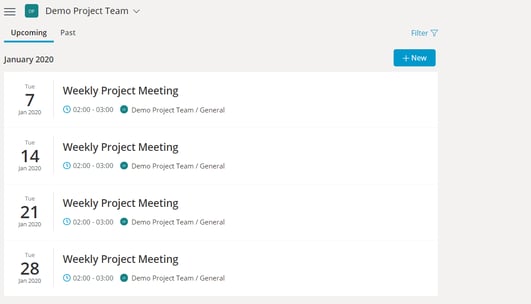 Introducing filters
Now you can filter meetings in the Decisions dashboard based on those with agendas, those with meeting minutes and those that were canceled. You can even add filters for meetings in different team channels.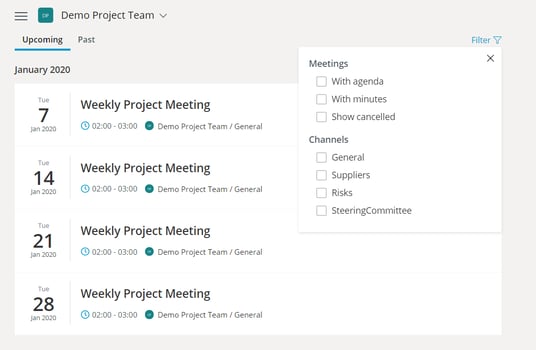 Download Decisions from AppSource today to try out these new features and many more.