On May 17th we will be rolling out the May 2018 update to Decisions. You can expect many improvements to functionality, as well as bug fixes. As always we are listening to your valuable feedback.
Meeting Task Assistant
To make it super easy to record action items during a meeting we are now launching a new task sidepanel. In the panel you can easily record multiple tasks during the meeting without losing focus on the meeting agenda.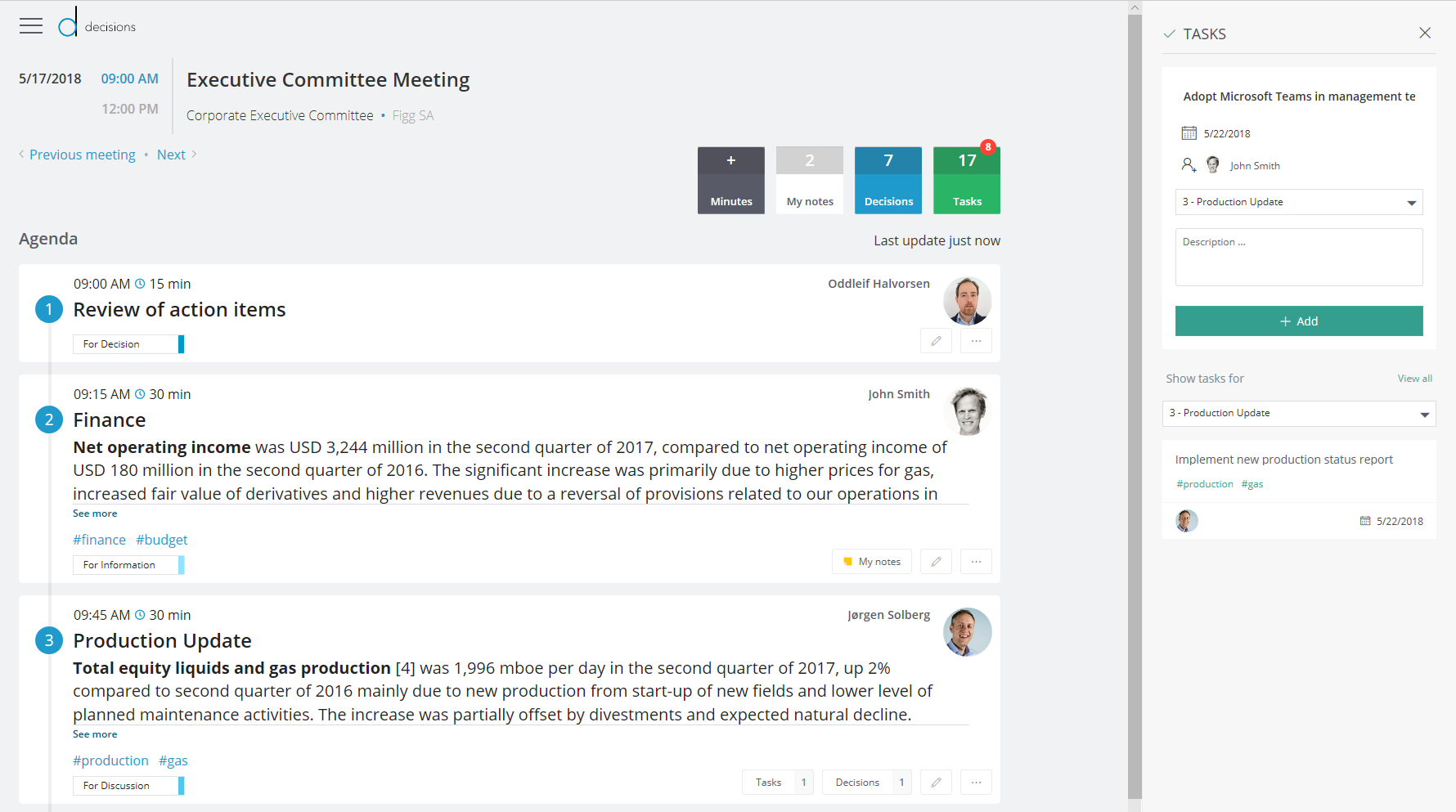 Lock/unlock meeting
With the recent update to the Office 365 Groups permission model, Decisions will now support locking a meeting so that the meeting agenda and files can't be changed. Meetings will be automatically locked when finalizing the minutes or you can manually lock from the main menu.

Agenda item toolbar redesign
The toolbar is redesigned so tasks, decisions, notes and comments are more clearly displayed on the corresponding agenda item. The edit and more options buttons are now always displayed to enhance usability on mobile devices and in general.
Other improvements
Suggested agenda items
The submitter of suggestions will now be notified about approvals or rejections of items. In addition the approver can send a note to the submitter when rejecting an item.
Meeting Engagement Score
The Meeting Engagement Score indicator has been augmented with colors to give better visual indication of the level of preparations for the meeting.
Coming soon: Full Teams Integration and advanced search capabilities!