Company News
Decisions is now available as a Microsoft Teams in-meeting extension
The Decisions in-meeting extension (meeting extensibility) for Microsoft Teams brings an agenda, attachments, voting and more to the meeting window.
---
Last month, we announced that Decisions was named a launch partner for the new Microsoft Teams meetings app program. The Decisions in-meeting extension for Teams meetings will now bring all the features you love – agenda, attached files, time tracker, voting and more – right to the meeting window side panel.

We're excited to share that the in-meeting extension is available starting today. There is no additional charge for new or existing Decisions users – it is included with all free trials and license purchases.

"As organizations shift toward hybrid work environments, they need solutions to help them work together more collaboratively and productively," said Jorgen Solberg, CEO of Decisions. "The Decisions in-meeting extension for Teams offers a game-changing solution to our users, with an enhanced experience that includes the agenda, attachments, time tracking and voting – all without leaving the meeting window. We continue to be excited about our collaboration with Microsoft and the speed at which the Teams platform evolves."

See the Decisions for Microsoft Teams in-meeting extension in action below.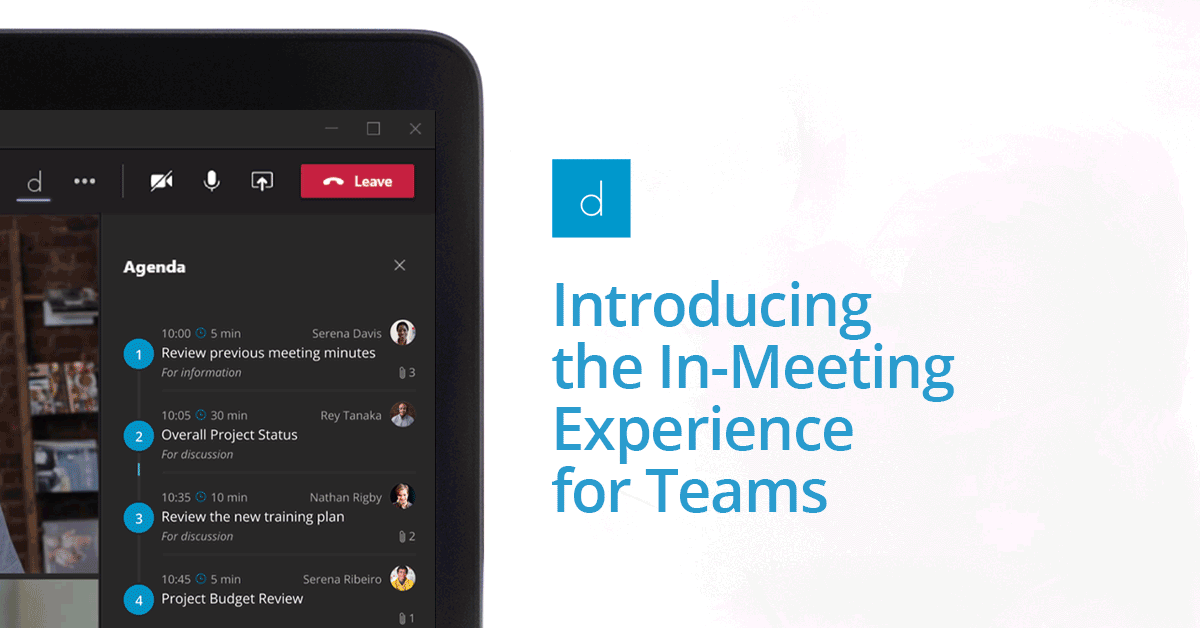 Mike Ammerlaan, Director of Microsoft 365 Ecosystem Marketing at Microsoft Corp. said, "The ability to add Teams apps to meetings gives people the ability to customize their meeting experience. We are pleased to have Decisions as one of the first partners to launch a Teams app for meetings."

How Do I Get the Decisions In-Meeting Extension?
You can add the Decisions in-meeting extension right from the calendar in Teams. Current users: Read our support article for instructions on how to enable the extension for your meetings.
---
---
New to Decisions?
Decisions is the only meeting solution built entirely into Teams, improving meeting collaboration, engagement and productivity through an agenda builder, secure voting, minutes templates, task management and more.

Start your free trial today by downloading Decisions from Microsoft Appsource.