Customer Stories
Building a foundation for better meetings at the Flynn Group of Companies
Learn how the Flynn Group of Companies' IT Department transformed its meeting culture — and freed up more time for what matters — with Decisions.
---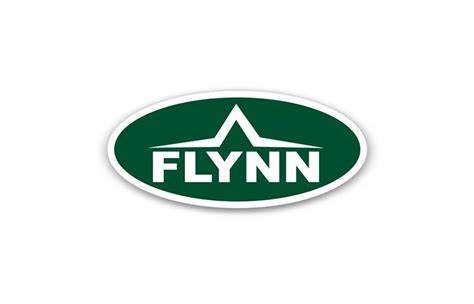 When it comes to the work that the Flynn Group of Companies does, the sky's the limit. No, really. The North American-based commercial contracting company has built everything from aquariums to skyscrapers, and everything in between. Boasting 35 offices and 6,000 employees, Flynn's large operation provides construction solutions across Canada and the U.S, coast to coast.
One only needs to peek at the intricacies of some of the buildings Flynn has worked on – such as the elaborate and modern Bergeron Centre in Ontario — to imagine the complex workflows that must pass through Flynn's teams, specifically their IT department, a department imperative to the rest of the company. And with these workflows comes the need for outstanding productivity tools.
So, when Alan Zych, Vice President of Information Technology at Flynn, was looking for a solution to streamline his team's meetings he turned to Decisions.
"I think that there were probably two or three things that really crystallized the need for [Decisions for] me. One was we had a major project ongoing, and I felt like there was a lack of consistent, reliable documentation of meeting events and outcomes," Alan said.

Implementing Decisions
Before Decisions, Alan relied heavily on a single colleague to take meeting notes and follow up with attendees afterward, but it wasn't practical, or within her job duties, to be responsible for every meeting.
"She's absolutely not a secretary and I don't want her to be used as such, but she was very, very capable at capturing what the flow of the meeting was. Were decisions made? What are the follow-ups that are going to be required? And so that was kind of critical to me."
Really, what Alan and his team needed was a sort of digital meeting secretary. Decisions, with its meeting solutions — ranging from agenda-building to instant collaboration to task management and more – was able to help. Decisions enabled Alan and his colleague, who was previously manning the meeting duties, to ditch the messy meeting processes and get back to more important tasks.

Aside from acting as his new digital secretary in some ways, Decisions also became a place for Alan's teams to centralize all their meeting materials.
Pre-Decisions, meeting organizers on Alan's team navigated meetings using OneNote documents primarily — working from inconsistent agenda "skeletons" and struggling on how best to share common meeting notes. Decisions filled these gaps and helped Alan solidify some meeting best practices for Flynn's IT team.
And just like any great building project, a great meeting needs a secure foundation. Alan, who was already using Microsoft Teams, found this with Decisions. When building out his meetings, he could begin with a Decisions agenda, or use a previous agenda template, and add his thoughts, notes, and ideas as they came to him, instead of compiling everything into a Word, OneNote or Google doc.
Alan uses Decisions, specifically the structured agenda feature, for 8-10 meetings a week for meetings ranging from project meetings to IT governance committee meetings and doesn't plan on slowing down. To clean up meeting culture at Flynn, he's insisting that teams use Decisions agendas for meetings to get the most value he can out of each and every one.
"People are learning very quickly that I will decline the meeting if there's not an agenda," he said. "I legitimately think that we can have shorter meetings and fewer of them, if we set out a purpose, we stick to the purpose and get focus on getting the value out of the meeting." Decisions helps run larger meetings at Flynn as well, those with more than 50 people, to keep attendees focused and ensure the meetings run smoothly and on time.
"It's pretty simple and easy to use ... It's straightforward! Even those who I thought would be skeptics have actually adopted it fairly well!"
The Result?

And although Alan hasn't quantified exactly how much time Decisions saves him down to the minute, he's confident that running more streamlined meetings is saving him plenty. By centralizing all the meeting materials that are already marked and easy to find, Decisions gives him back precious time he can dedicate to more important tasks. His team and the leadership teams appreciate how easy Decisions is to use as well.
"Actually, a week and a half ago I got a message from the [Chief Financial Officer] and he wanted an item from a meeting that I had presented a couple weeks prior and he had forgotten that it was in Decisions," Alan mused. "But I just sent him a link to it right on the spot and I was like: 'Okay, there you go!'"
The best part? He does not feel like Decisions has been a clunky or a difficult tech solution to implement.
"It's pretty simple and easy to use ... It's straightforward! Even those who I thought would be skeptics have actually adopted it fairly well!"