Decisions extends Microsoft Teams with a meeting management solution that integrates into the existing collaborative Teams experience.
With Decisions, users can easily access lists of upcoming meetings, recent meeting notes and past meeting outcomes. Simply download the add-in from Microsoft AppSource and the information is visible on separate tabs within Microsoft Teams. Customers no longer need to search Outlook to remember when they last met or scour email to remember what was decided in a meeting.
The Decisions add-in for Microsoft Teams complements the Decisions Meeting Secretary for Outlook and Decisions Meeting Documents Manager for Word. Decisions also integrates with OneNote and SharePoint, without a separate add-in.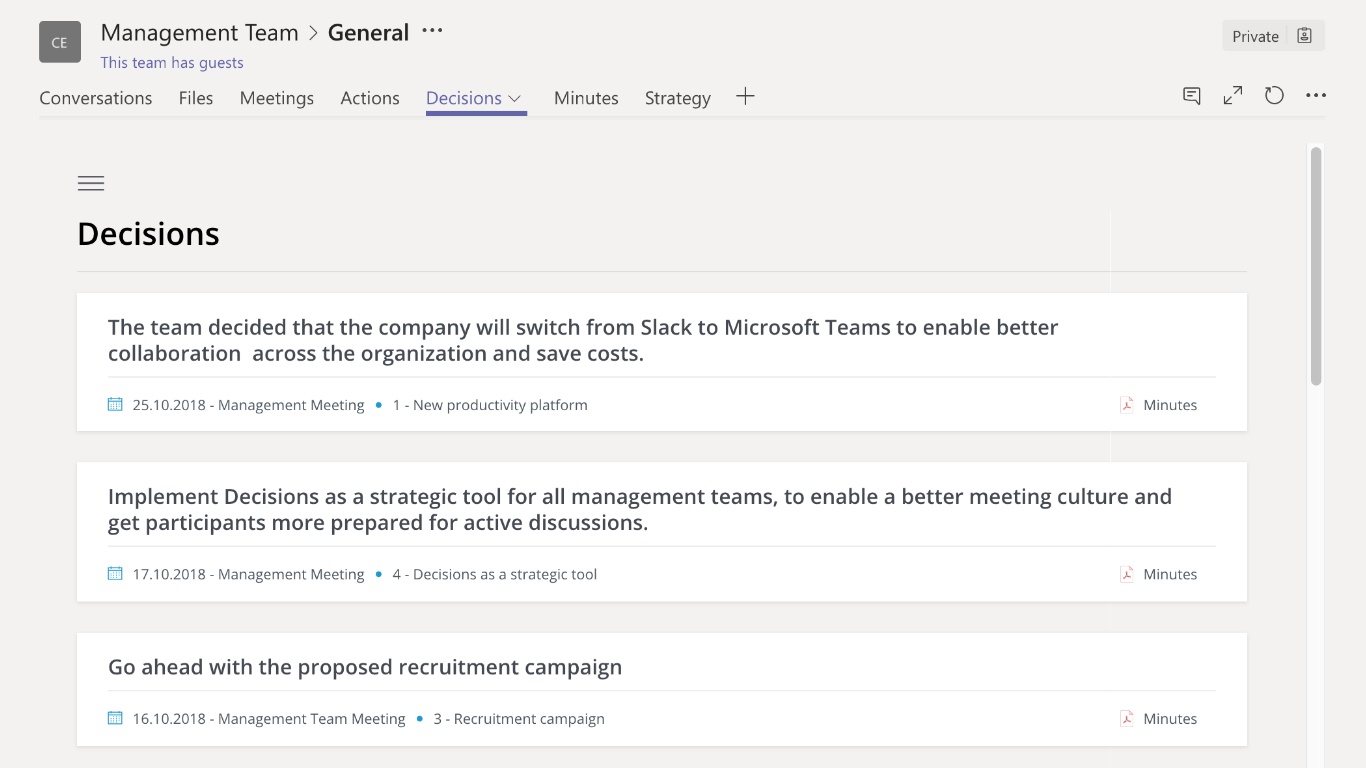 Decisions is a powerful solution for groups that meet regularly, such as leadership teams, project teams and boards of directors
Enabling better meetings takes more than a tool. It requires a solution that shifts meeting culture. With agenda collaboration, the Meeting Engagement Score™ and smart minutes-taking, Decisions makes meetings successful.

Read our newest Microsoft Teams blog post: Leverage Microsoft Teams for better meetings