Decisions is the only meeting management solution to be recognized by Microsoft as one of the top three global applications within the 365 ecosystem. With Decisions, users have collaborative, productive meetings, leveraging the Office 365 tools they use every day.

Now, you can combine Decisions with Microsoft Power Automate to drive greater workplace productivity. Microsoft Power Automate, formerly called Microsoft Flow, allows you to automate business processes across your entire organization.

Example 1
Create a form that allows all-hands meeting participants to suggest topics. These topics will flow to the Decisions Meeting Planner, where they are saved until you add them to a future meeting agenda.

Example 2:
Automatically publish meeting tasks and decisions to other platforms, like Yammer. This creates an easy workflow for communicating to stakeholders and establishes greater organizational transparency.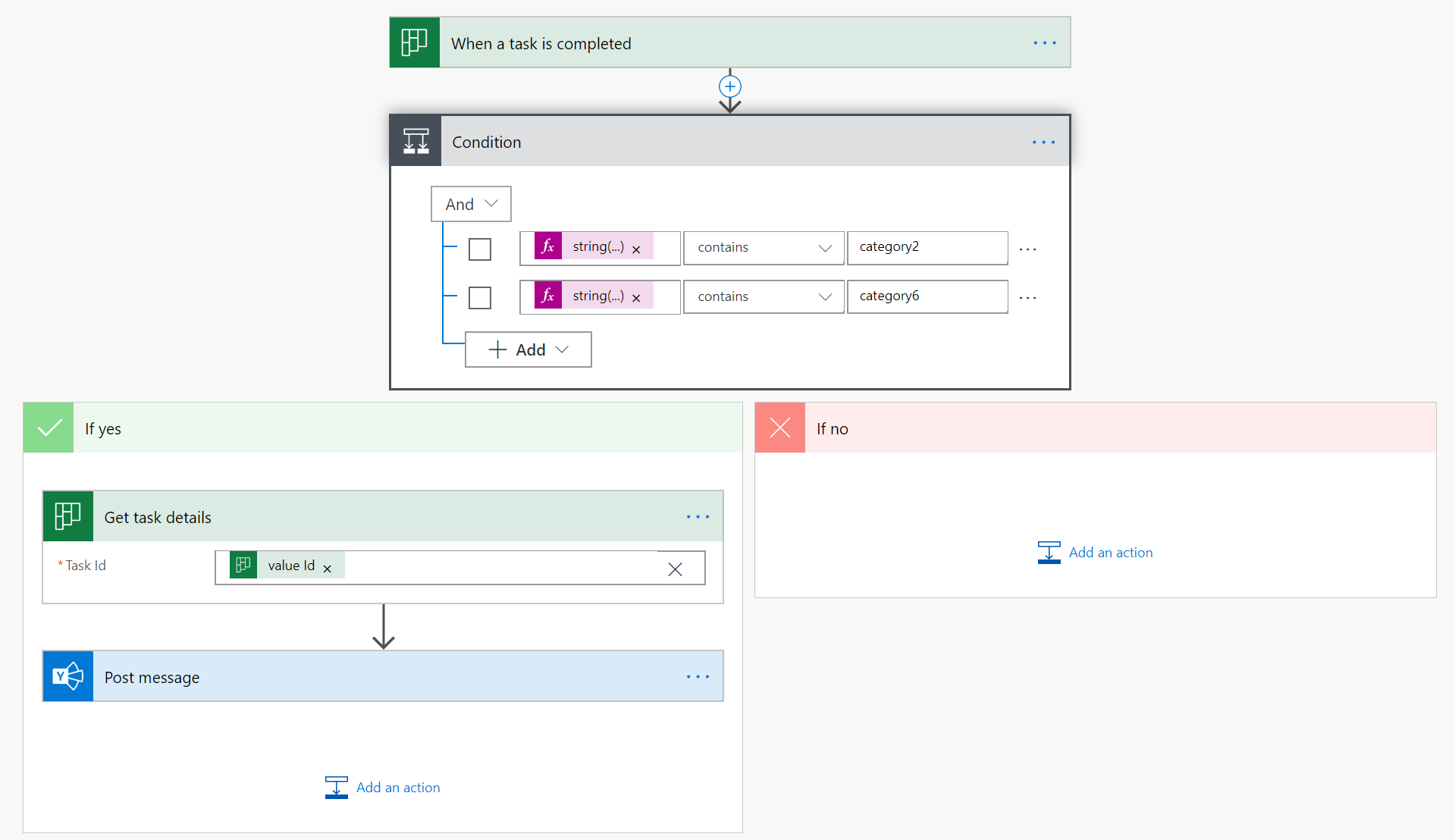 Microsoft Power Automate
Microsoft Power Automate enables users to automate repetitive, time-consuming tasks.


Adding conditions:

Make decisions in your workflow, like running an action only when certain conditions are met.

Using on-premise data:

Power Automate lets you securely connect to on-premises data and cloud-based services.

Approve requests:

Create and share automated approval workflows to quickly respond to and process requests.


Get in Touch
Are you a current Decisions customer who wants to see how you can connect Decisions and Power Automate? Contact our Customer Success team.

New to Decisions?
Download Decisions for Microsoft Teams or Decisions Meeting Secretary for Outlook.