We're passionate about transforming meetings
At Decisions, our goal is to make meetings the most productive part of the day.

Our award-winning app empowers workplace leaders to maximize every meeting, whether they're remote, in-person or hybrid. And we've helped turn millions of minutes spent in meetings into more fruitful outcomes — at Fortune 500s, 10-person nonprofits, and beyond — while increasing the adoption and usage of Microsoft Teams and Office 365.
BIG PICTURE
Culture matters to us
We believe that an organization's culture should inspire. At Decisions, we provide space for our team members to excel, collaborate and work together toward creative problem-solving. But brilliant culture doesn't happen by accident. At Decisions, we believe that improving culture has to start in an area where a lot of us could be doing better — the meetings we have every day.
THE FUTURE, TODAY
We're revolutionizing meetings
Without paying deliberate attention to meeting culture, the meetings of today tend to default to the kind that we've all been in: directionless, a waste of valuable working time and lacking in results. But meetings don't have to be this way — especially not when you're armed with the right intention and the right tools.
When we bring people together, we should be enabling their best work, both inside and outside of the meeting. That's why we continue to build Decisions toward elevating meeting culture and increasing employee productivity and efficiency.
DATA & PRIVACY
With your data and privacy at the forefront
Thousands of users trust Decisions to manage their meetings because we are purpose-built into your existing Microsoft structures, and do not process any personal data outside of an organization's Office 365 tenant..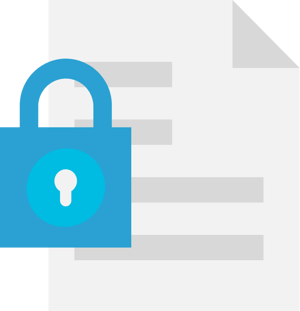 TEAM
And we're doing it with a great team
At Decisions, we've gathered individuals who believe that organizational challenges can be overcome with practical, functional technology solutions.
To build tools that drive engagement and inspire problem-solving, you need a team of engaged problem-solvers.
Want to join us? See our open roles!
February 2016
Decisions founded in Oslo, Norway
August 2016
Decisions version 1.0 launched
January 2017
Bengaluru office opened in India
September 2017
Received Microsoft Partner App Award — 2nd Place for Best Office Integration
November 2017
Introduced the Meeting Engagement Score™
September 2018
Received Microsoft Partner App Award – 1st Place for Best Office Integration
November 2019
Received Microsoft 365 App Award – 3rd Place for Best Overall App
January 2020
U.S. office opened in Columbus, Ohio
2021
Decisions product available in German.
January 2021
Decisions mobile app for Android and iOS launched.
February 2021
Decisions in the in-meeting side panel for Teams meetings launched.
July 2021
Meeting Feedback Score launched.
September 2021
New Zealand office opened in Auckland
February 2022
Support for OneDrive as a storage location launched, allowing for use across a wider amount of meeting types.
June 2022
Standing Agendas launched – better support for recurring meetings with common or customized templates easily edited across the meeting lifespan.
July 2022
Enhanced collaboration functionality released, including the ability to request agendas, suggest agenda topics, take private notes, and more.
September 2022
Decisions product is fully available in French.
November 2022
Launched 'Your Week in Meetings' summary and reminder functionality via Teams bot messaging.
December 2022
Launched follow-up tab for Decisions and Tasks right in Teams meeting.
January 2023
New product design goes live, with updated dashboard and meeting agenda designs, and more options for templates.

Miami office opens in the United States; Boston established as headquarters for U.S. operations.
Start your free trial of Decisions
Get 14 days to explore all our meeting management tools, including our agenda builder, collaboration tools, one-click meeting minutes and meeting book, Meeting Engagement Score™️ and more!