FREE DOWNLOAD
Your roadmap to better meetings
Learn the four fundamentals of great meetings and easy-to-implement tips to make your meetings better starting today.
Managing your meetings — from consistently including agendas, to standardizing minutes, to consistently logging key decisions — may seem overwhelming at first. However, there are tools out there to help you be consistent and increase the value you get from every minute spent in meetings.
In our free guide, "Your Roadmap to Better Meetings," you will learn how to:
Create your meeting agenda
Prepare your meetings
Manage your meetings
Today is the day to change your mindset, so you can change your meetings. Get your free guide now!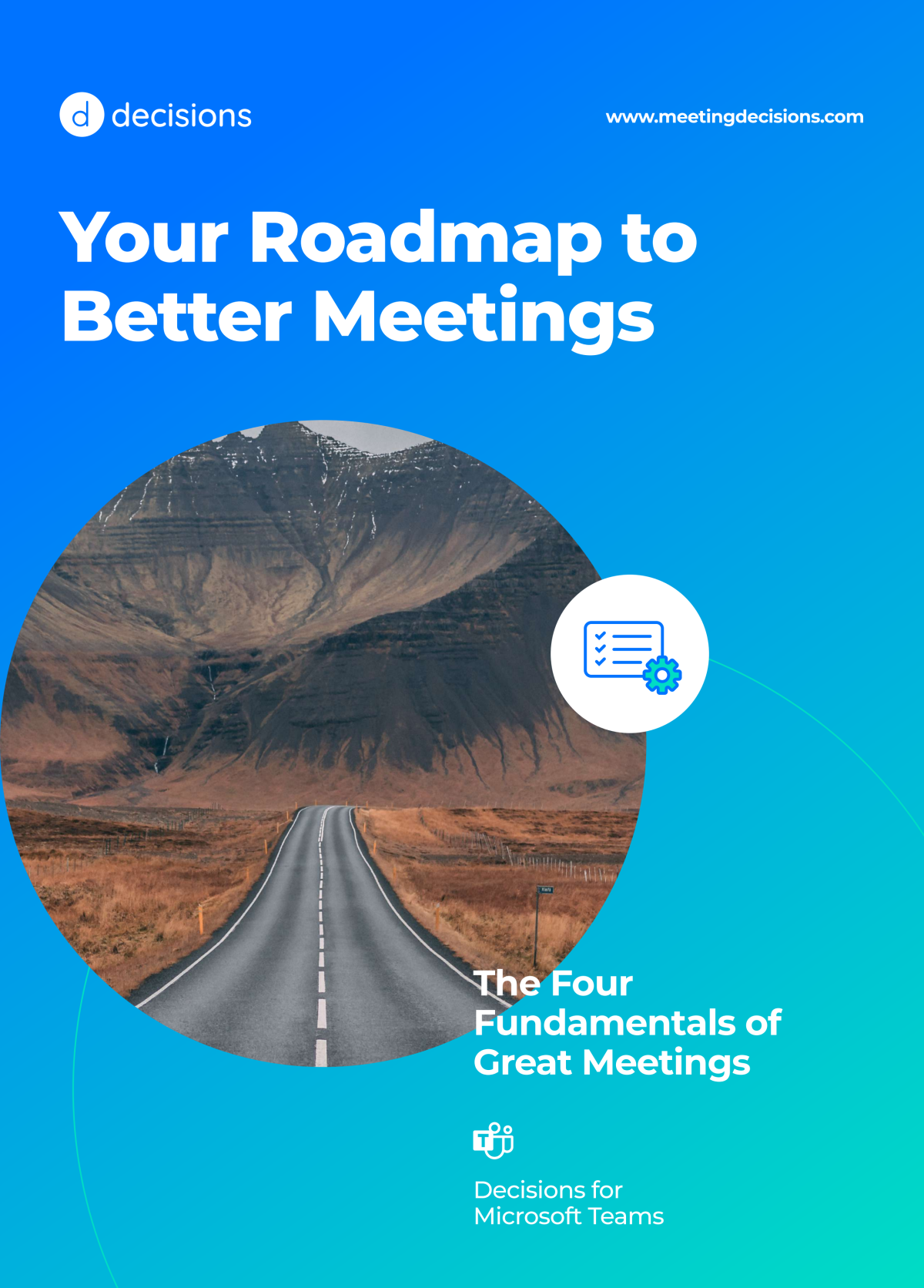 Start your free trial of Decisions
Get 14 days to explore all our meeting management tools, including our agenda builder, collaboration tools, one-click meeting minutes and meeting book, Meeting Engagement Score™️ and more!