A recent HBR article shared a few tips on how to design a meeting agenda in order to have an effective meeting. Their ideas are in line with the philosophy of Decisions™, which in turn are some of the features we have focused on in our software solution.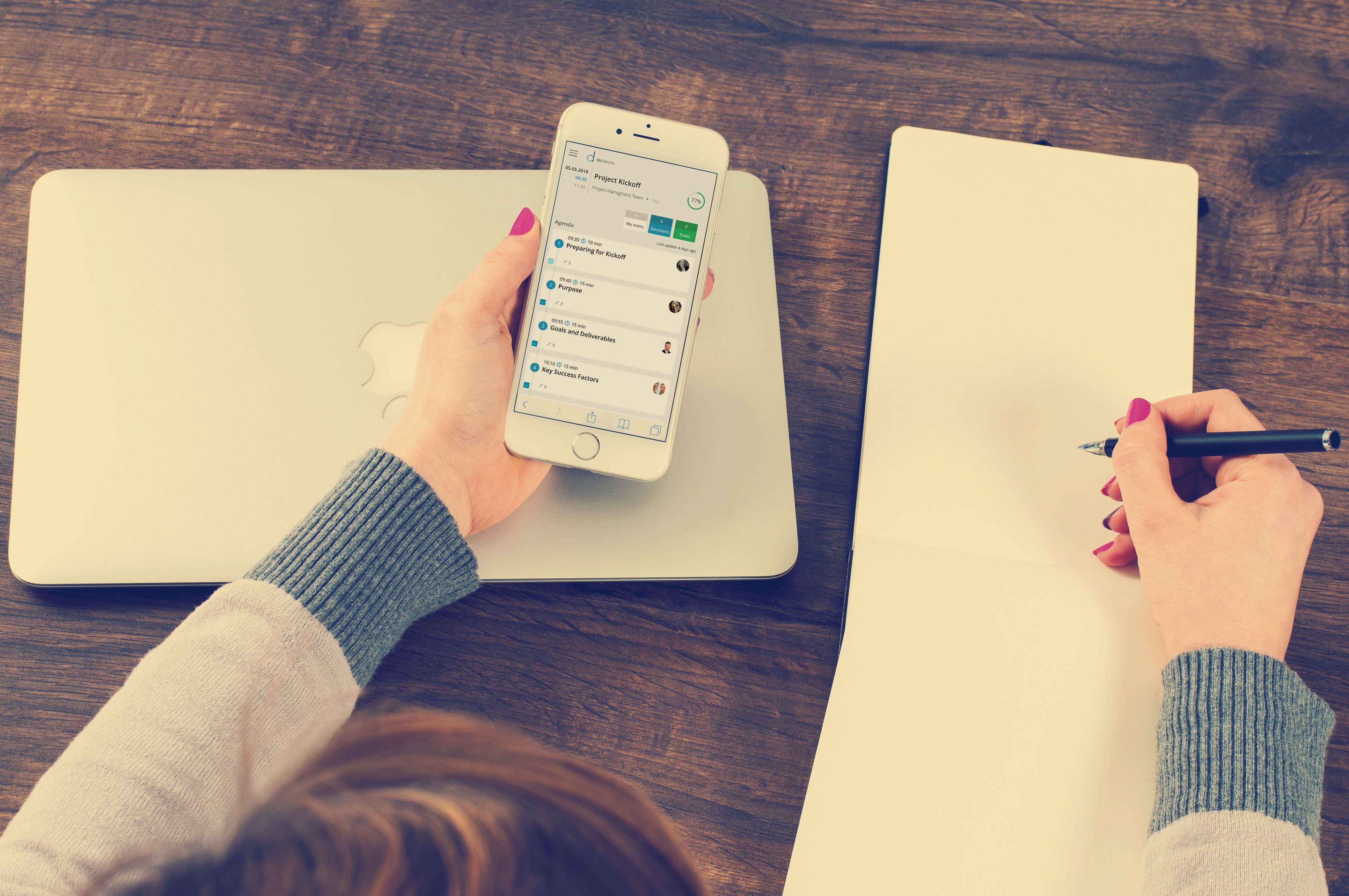 As HBR mentions, seeking input from team members and selecting topics that affect the whole team are a good starting point. Do the team members have something to contribute to that meeting? Is that meeting relevant for everyone on the team, or just part of the team? And when creating the agenda, forming the agenda items as questions is a good way to get the team involved. By posing a question there is immediately something for the members to prepare for, which in turn will create a more lively discussion.
"Note whether the purpose of the topic is to share information, seek input for a decision, or make a decision"
It's like HBR used Decisions as a premise for their article. "It's difficult for team members to participate effectively if they don't know whether to simply listen, give their input, or be part of the decision making process." Decisions does in fact already have these features! On the Agenda Items in Decisions you can categorize the items by whether they are For Discussion, For Decision or For Information.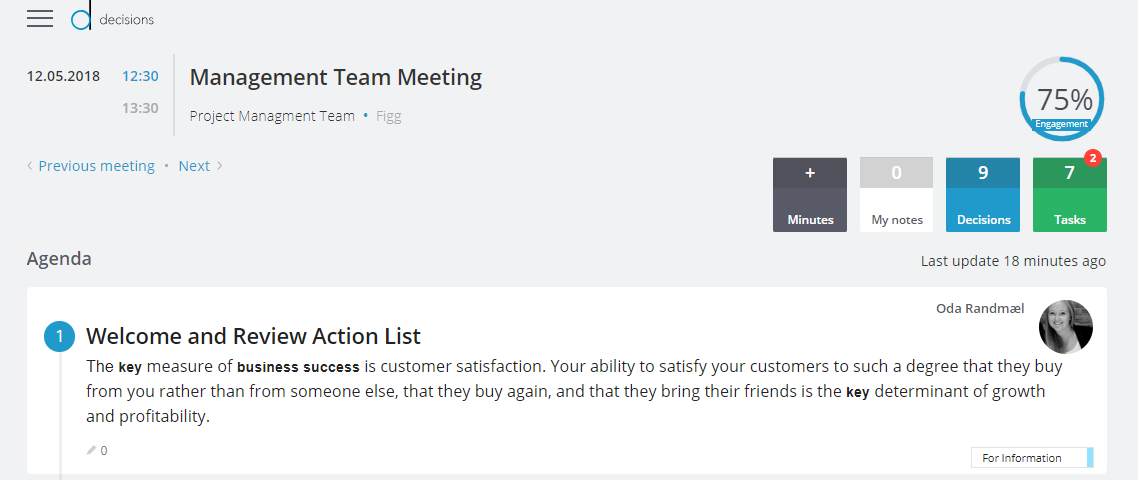 Another important aspect when creating an agenda is deciding who is responsible for each item and how the team should prepare. If you are responsible for an agenda item, maybe you want to prepare and share information before the meeting? If distributed ahead of time, other participants can have time to review those and prepare in advance of the meeting. This could increase the level of engagement in the meeting, leading to more fruitful discussion which in turn can lead to better decisions.