Decisions introduces a major update to Decisions Meeting Secretary for Outlook: Now, you can connect to Microsoft Teams channels directly from Outlook to more efficiently manage meetings and organize meeting materials by team channel.

Here's How It Works
Let's say you have a team in Microsoft Teams with channels for different workstreams such as general, steering committee, budget, staffing, etc.

With this release, Decisions leverages the Microsoft API so you can compose channel meetings right from Outlook, without creating new teams. Furthermore, you can store agendas and related meeting materials by channel.

Anyone with the Decisions Meeting Secretary for Outlook add-in will have immediate access to this capability. Once you click the add-in, you'll be prompted to select a team or channel from the Decisions side panel.

This new feature prepares Decisions to support private Microsoft Teams channels, once they are released by Microsoft.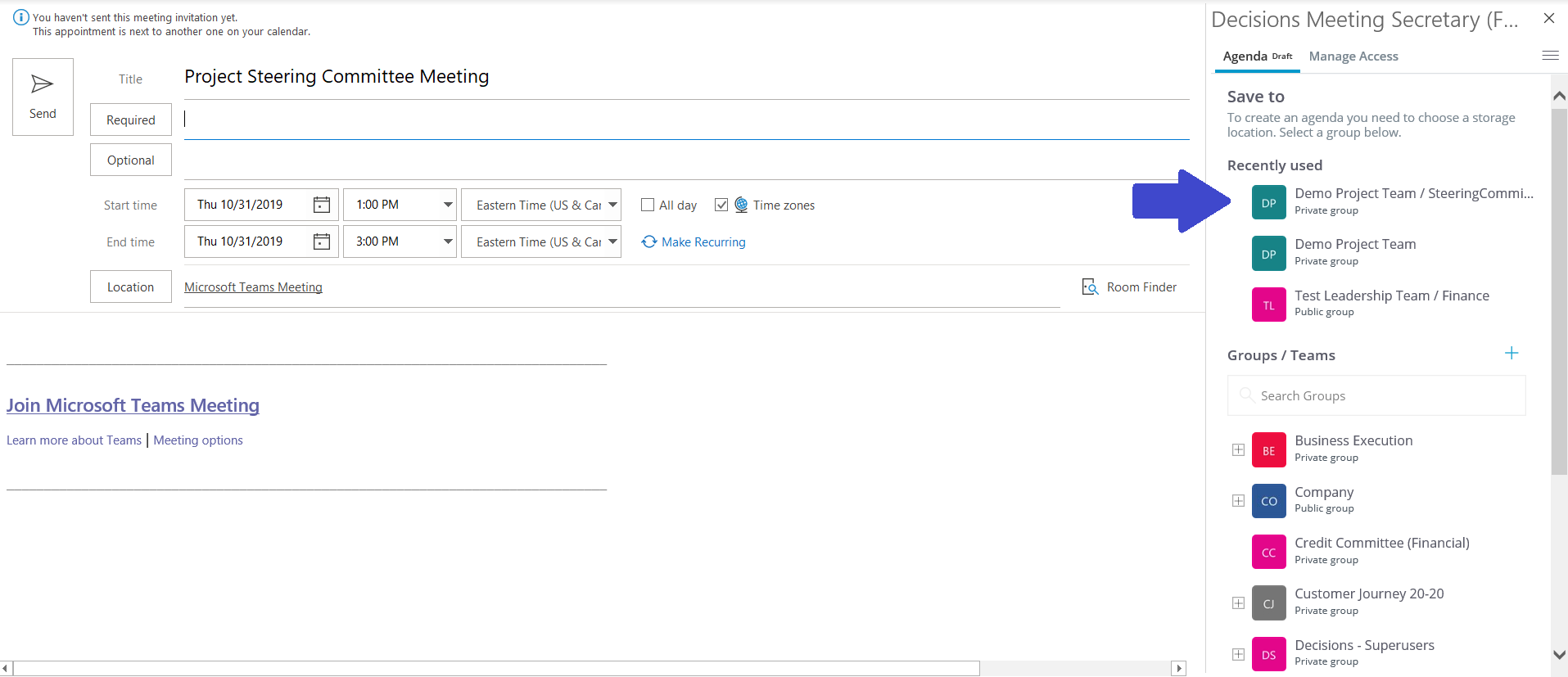 Get Decisions Today
Download Decisions today for access to this and other great features that will help you have better meetings.