Customer Stories
Hockey's Top Tech Company Runs 100% Of Its Meetings with Decisions
Decisions helps hockey software solution RinkNet run better meetings.
---
Every organization has had its share of meeting pains, including those in the sports world. Read about how Decisions helped saved a hockey software company from a fate of meandering meetings.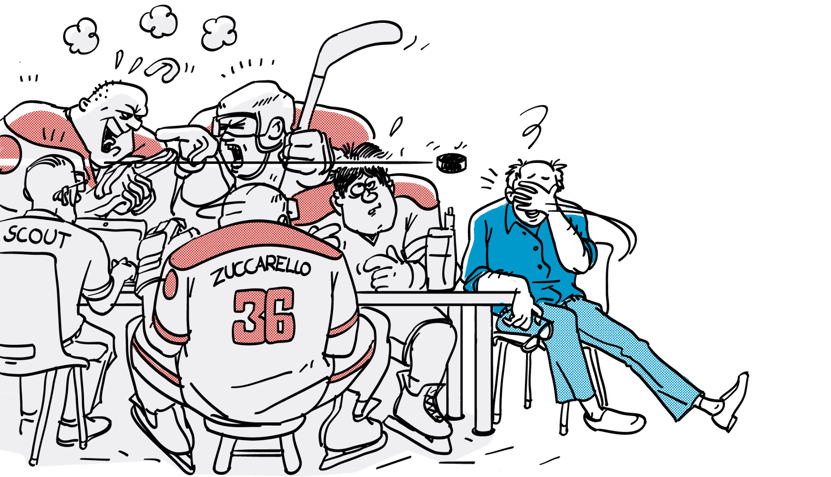 The Client: RinkNet

When people think of hockey, they tend to think of chilly rinks, cheering fans, and the occasional fight on the ice. But not a ton of people consider everything that goes on
behind-the-scenes. 

Enter RinkNet, the world's leading software solution for hockey scouts, coaches, and managers. RinkNet offers the largest and most accessible database of players, prospects, schedules, stats, game schedules, and more. Coaching teams and scouts can share player stats with each other on the platform, plan travel schedules, and bill expenses. Users can even watch live hockey games on RinkNet. Today, some form of RinkNet software is used by every NHL, CHL, USHL, and NAHL club – not to mention a host of junior teams and leagues across North America, NCAA schools. Hockey Canada and U.S.A. Hockey also utilize RinkNet. 

That's a lot of moving parts and organizations to support. And RinkNet found itself in need of some support to internally ensure everything was running smoothly so it could provide the best service for its clients.

The Problem: Searching For Meeting Solutions


RinkNet was looking for a meeting software solution that would support its meetings, keep a record of previous meetings, and allow for participants to contribute thoughtfully to agendas so meetings could run concisely and stay on track – timewise and subject-wise. Remember, RinkNet deals with a lot of moving parts, and wasting time in meetings meant wasting precious resources, organizational money in labor costs, and employees' patience – resources that could be spent helping their many clients.

"We find that, you know, people are pretty busy in our company. So, to go into an unproductive meeting was a real pain point. We couldn't continue on that trajectory - people would just get too frustrated," RinkNet VP Dan Halliburton said. "And when you get to that stage, the meetings aren't productive anyways, right? Because no one's engaged." 

Decisions sought to help RinkNet regain control of its meetings and cut wasteful ones out of their agenda – for good.   

RinkNet VP Dan Halliburton is a hockey man – no way around it. He started as a player, moved to coaching, management, scouting, and eventually found himself working in hockey software. He'd been in the software business himself long enough to know what he was looking for when it came to software solutions.  


The Solution: Decisions Helps RinkNet Meet Its Meetings Goals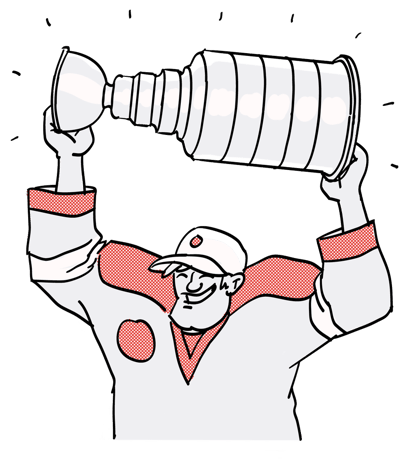 "When I found Decisions available as an add-on in Microsoft and reached out to (Decisions' salesperson) Keith and told him what our pain points were, he actually pretty quickly was able to pull that information into a solution for us and show us how this would actually work," Halliburton said. "We had tried other models. Other software or apps that they have for agenda-making, that's all that they are, so they didn't meet our needs really."
Halliburton realized that RinkNet meetings needed not only agenda-building capabilities – which Decisions also provides – but ways to keep meetings on track, maintain a history of meeting minutes in an easy-to-find location, increase meeting engagement and predictability, and assign tasks. When Halliburton found Decisions, with its time-tracker tool and its collaborative agenda-building function and easy-to-find stored meeting minutes of past meetings, he saw it was perfect for his internal meetings. He now saves not only time and labor costs when it comes to meetings but measures his newfound meeting success in another metric as well.  

"The biggest saving is sanity, for sure. There's no doubt about that." 

The Ongoing Benefits


But it isn't just sanity that the RinkNet employees find when it comes to their meetings now – it's preparation, structure and time saved – enabling them to focus on what's important: making team decisions, supporting their clients and moving their company forward.
And not only has Decisions changed the way RinkNet does meetings, but it's changed its entire meeting culture, creating a structured meeting environment to ensure no time is wasted and no one leaves meetings confused about the next steps.
"Decisions has allowed us to just focus in on what's there on the agenda. We have a set of rules now that you have to add your agenda items before the meeting," Halliburton said. "And now if people go off script, then we stop them and they have to add it to the proper meeting or to a future meeting so that we can really do it right."
And doing it right, means doing right by RinkNet's many clients. Decisions helps RinkNet give the precious time and energy once spent in meandering meetings back to its many elite clients: hockey scouts, coaches, and basically every hockey team in North America.
When asked how many meetings RinkNet uses Decisions for, Halliburton replied: "Every meeting. Every internal meeting."
---
Haven't tried Decisions yet? Click here to start your FREE trial today!
You'll be on your way to better meetings in no time!