The best ideas are born from our own experiences. It is no different with Decisions.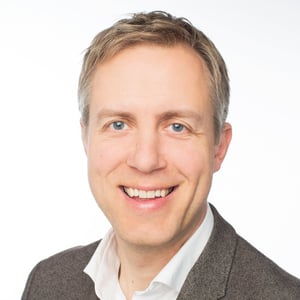 Meet Jørgen, the Founder & CEO of Decisions. Like many of us, Jørgen's career includes hundreds – maybe thousands – of hours in less than perfect meetings. In 2016, he did something about it: Through Decisions, Jørgen creates a solution that improves corporate meeting culture.

He says it's "the best job in the world because the Decisions team is passionate and creative, with a commitment to a shared vision." Jørgen finds working with large organizations, and the smart people within them, to bring about changes in leadership culture through software both challenging and satisfying. Calling software an artform, he views the customer centric development & innovation process to be an exercise in artistic expression.

Jørgen has a bachelor's degree from the University of Colorado Boulder and a master's degree from The Norwegian University of Science and Technology.
Joining Decisions shortly after its founding, CTO Oddleif Halvorsen shares Jørgen's desire to end wasteful meetings. The opportunity to address a pain point felt by most businesses and the technical challenge of delivering a solution that can fix it for companies across the globe was exciting.

Oddleif loves the enthusiasm customers express for the product. "Customers drive our product solutions. The Decisions team listens to feedback and monitors the in-app experience to deliver enhancements that further customers' business goals through better meetings."

Oddleif has a master's degree in informatics from the University of Oslo. According to Jørgen, he's the best cloud architect in Europe!