Decisions helps you get the most out of your team members by providing them with all the tools necessary to have more efficient and productive meetings.
We all know meetings take up a lot of time and good meetings are hard to execute. But that no longer has to be the case.
Decisions helps you better plan and organize meetings with features like the task panel, decisions log, easy meeting minutes creation and the engagement score.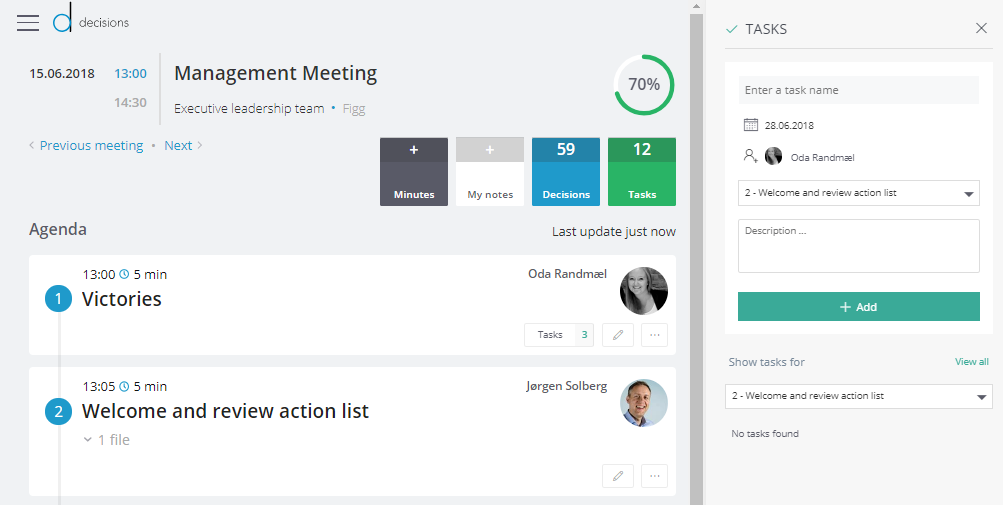 All these aspects of Decisions allows you to focus on what is important; good discussions that lead to great decisions.