This week, Decisions made a series of exciting announcements about the company's growth!
New CMO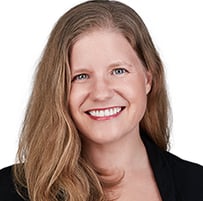 Decisions names Jennifer Brown its Chief Marketing Officer, where she joins CEO Jørgen Solberg and CTO Oddleif Halvorsen on the executive team. In this role, Jennifer will oversee the global marketing and sales strategies, including elevating the Decisions brand, driving lead generation, and managing the brand's internal and external positioning.
Jennifer was previously senior vice president within the Brand Practice of global marketing communications firm Edelman in New York City. Before that, she held marketing and public relations roles at HSN, IZEA, General Motors and L Brands, among others.
International Grown & Expansion
The company triples the number of enterprise and nonprofit organizations using Decisions to nearly 45 customers, on three continents.
II

View the complete press announcement on the Silicon Valley Business Journal.
Series A Funding Round Completed
Decisions completes its Series A Round, led by Skagerak Maturo Seed and existing seed investor, Holta Invest. The company will continue to invest in innovation and product functionality that drive better meeting engagement and help end wasteful meetings.
Are you ready for more successful meetings? Download Decisions today.